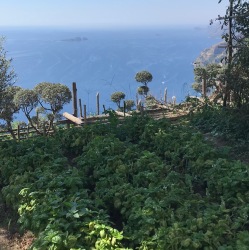 Are you wondering if dairy is still working for you? Many have discovered smoother digestion, clearer skin and reduced food sensitivities after eliminating or cutting back on milk based ingredients. Perhaps try for a few weeks and see if you notice some nice changes.
Within is a recipe using nutritional yeast instead of the default parmesan cheese.What is nutritional yeast? Similar to dried mini mushrooms, it is a fungus species. You can find in health food stores.
It is that time of year to harvest or find basil at the farmer's market and create a flavorful sauce for pasta, grains, beans or any dish!
Basil has large amounts of vitamin K among other powerful micronutrients. Research exalts the raw garlic and other pesto contents for:
Anti-inflammatory properties

Cardiovascular health

Healthy micro biomes
Dairy Free Pesto Sauce
Ingredients
1/2 cup extra virgin olive oil
1/4 cup nutritional yeast
2 or 3 medium garlic cloves
2 cups fresh basil leaves
1/4 cup parsley leaves
3 Tablespoons walnuts
Sea salt and pepper to taste
Method
Place all ingredients in blender or food processor.
Blend at lower speed to start and increase slowly to blend thoroughly.
Adjust salt and pepper to taste.