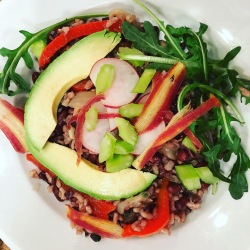 Your ability to recover from injury is a function of how well your personal biological kingdom is operating. Whole food and exercise will have an influence on this efficiency.
In the meantime, is there a way to kickstart healing? Before reaching for pain killers, assess whether a natural pain "easer" is worth a try in the interest of long term health.
Here are five suggestions that could provide a boon reward:
Ginger
Since the 1980s, test tube studies of ginger halting inflammation have shown impressive results. While ginger eaters experienced rapid relief, those who changed their meals to load up on antioxidants had sustainable relief. Why? Our cells need built-in antioxidants to neutralize free radicals causing trouble.
How can you add ginger to your cuisine? Start by thinly slicing a piece of ginger root to infuse with hot water as a tea. Enjoy before and after meals to improve digestion as well.
Turmeric
Related to ginger is the rhizome (version of root) turmeric, which boasts curcurmin. This magical substance is credited for its ability to clean our livers and reduce inflammation. For centuries, it has been part of Indonesian and southern Indian cookery. Its powers are uniquely enhanced when combined with black pepper and onions.
Try thinly sliced turmeric in soups and other savory dishes. Use as a powdered spice from organically grown sources and store in glass container.
Arnica Cream
Arnica is a derivative of Mountain Daisy used in homeopathy. What is homeopathy? It is a system of theories and beliefs that use remedies found in nature linked to the specific pain. This is oversimplified but homeopathic "cures" have great success for some. Arnica cream as a topical relief is becoming mainstream. Try on a sore neck and other persistent pain to make your day easier.
Botanical Oil Rubs
Herbalists practicing plant medicine love to chop up plants and let steep in olive oil. St. Johns Wort, Goldenrod and Dandelion medicine have been known to give fabulous relief. Moreover, the olive oil is a dandy skin softener. Plant medicine is not sold over the counter like arnica creams but needs to be made at home or bought from an herbalist.
Exercise
Pain reduction from natural opiates as endorphins is familiar to all distance runners and those engaging in committed fitness plans. But recent research out of Australia showed regular exercisers had a higher pain tolerance than the average population. All people vary on their pain threshold yet this large, long term study with competent measures had credible results.
Conscious Cuisine
As much as we avoid cooking, it is the foremost way to fight pain functionally. That means most of your foods are free from processed additives and are mindfully cooked based on your personal body type. After several months of this practice, you will be surprised how little pain you actually experience and how quickly you heal.